Every winter, the stars in Vaucluse shift imperceptibly. We're talking Michelin stars, of course. And when new stars suddenly shine bright in one place, it means elsewhere others will fade and even vanish altogether. A quick tour of our local galaxy of stars and the essential Bib Gourmands not to miss in the department.
Restaurant La Mère Germaine, Châteauneuf-du-Pape
Vaucluse is abound with fresh culinary talents, but one we are especially delighted to witness the rebirth of the iconic restaurant La Mère Germaine in Châteauneuf-du-Pape, with chef Julien Richard at the helm.

Established in 1922 by Germaine Vion following her stellar career in the kitchens of the French presidential palace, this restaurant soon became an essential pit stop for the fashionable Paris crowd en route for the French Riviera. Until 1958, French movie stars of yesteryear such as Mistinguett, Jean Gabin and Fernandel would halt there.

Almost a hundred years later, the culinary institution is back with new owners, new décor, including an immense wall fresco from artist Hippolyte Romain, a new terrace with a view, a new talented chef, Julien Richard, and soon a second restaurant, the Comptoir de la Mère Germaine, with a bistro-style cuisine and a rotisserie in an open kitchen to complete the gastronomic offer of the main restaurant.

Plus a wine list that is everything you'd expect from a restaurant in a village as well known for its vino as Châteauneuf-du-Pape!

Set menus: at €44, €68 and €88.

Press contact
Antoine Petrus,
General Director
T. +33 (0)6 63 99 39 54
antoine.petrus@outlook.fr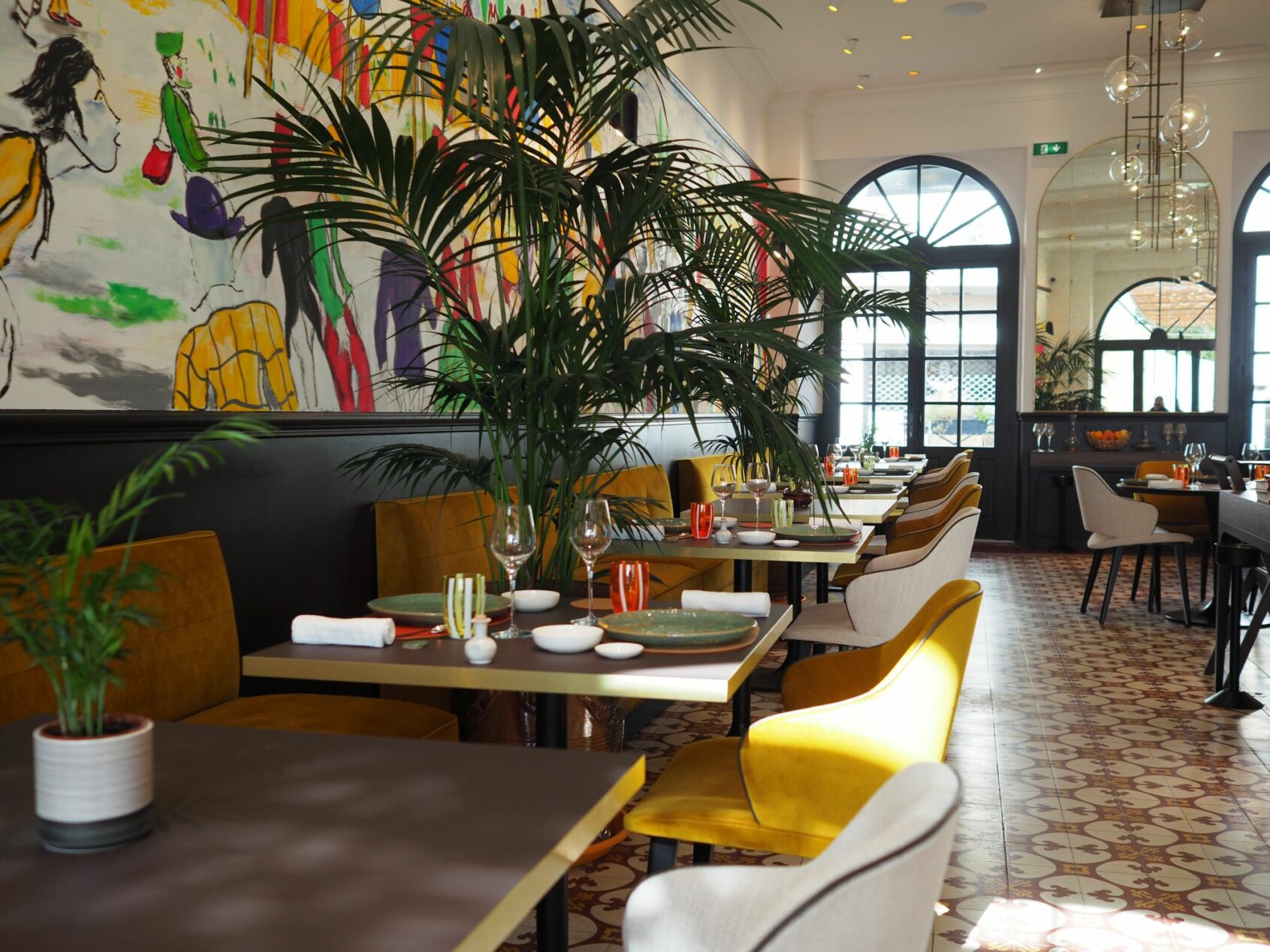 Restaurant La Table à Manger, Château de Mazan
Press contact
Alexandra Bottollier-Curtet
Sales and communication director

T. +33 (0)6 85 57 72 61

a.bottollier-curtet@epcollection.fr
Chef Christophe Schuffenecker has also won his first star at restaurant La Salle à Manger inside Château de Mazan.

Nestled in the picturesque village of Mazan and ringed by the vineyards of the Ventoux appellation, the château counts the Marquis de Sade among its former residents. Twenty years ago it became one of the finest establishments in Ventoux and only last year its 31 rooms were fully refurbished by its new owners. A new chef arrived in early 2020 with one Michelin star already under his belt, earned at the Alpaga in Megève and retained at I Salti in Corsica. Christophe Schuffenecker has a flair for creating fine flavours and textures showcasing local producers in a classic and refined style.

Set menus at €65 and €95
The Château de Massillan, Uchaux
Continuing on its tour of the châteaux of Provence, the Guide Rouge has also singled out Christophe Chiavola, at Château de Massillan, in Côtes du Rhône wine country, north of Orange.

His Michelin star adds extra sparkle to this hotel and restaurant that has already earned a reputation for its superb amenities guided by a strong eco philosophy. These include an organic spa, a solar-powered hot water system, a vertical geothermal loop and, another star of the show, a 4,000-sq.m organic kitchen garden that supplies Le M, the hotel's restaurant. The spirit of the establishment is reflected in the fresh and contrasting cuisine of this chef, who also joined in 2020 and does wonders with the seasonal organic produce.


Press Contact
Noëlle Réal
T. +33 (0)6 47 63 41 83
noelle.real@gmail.com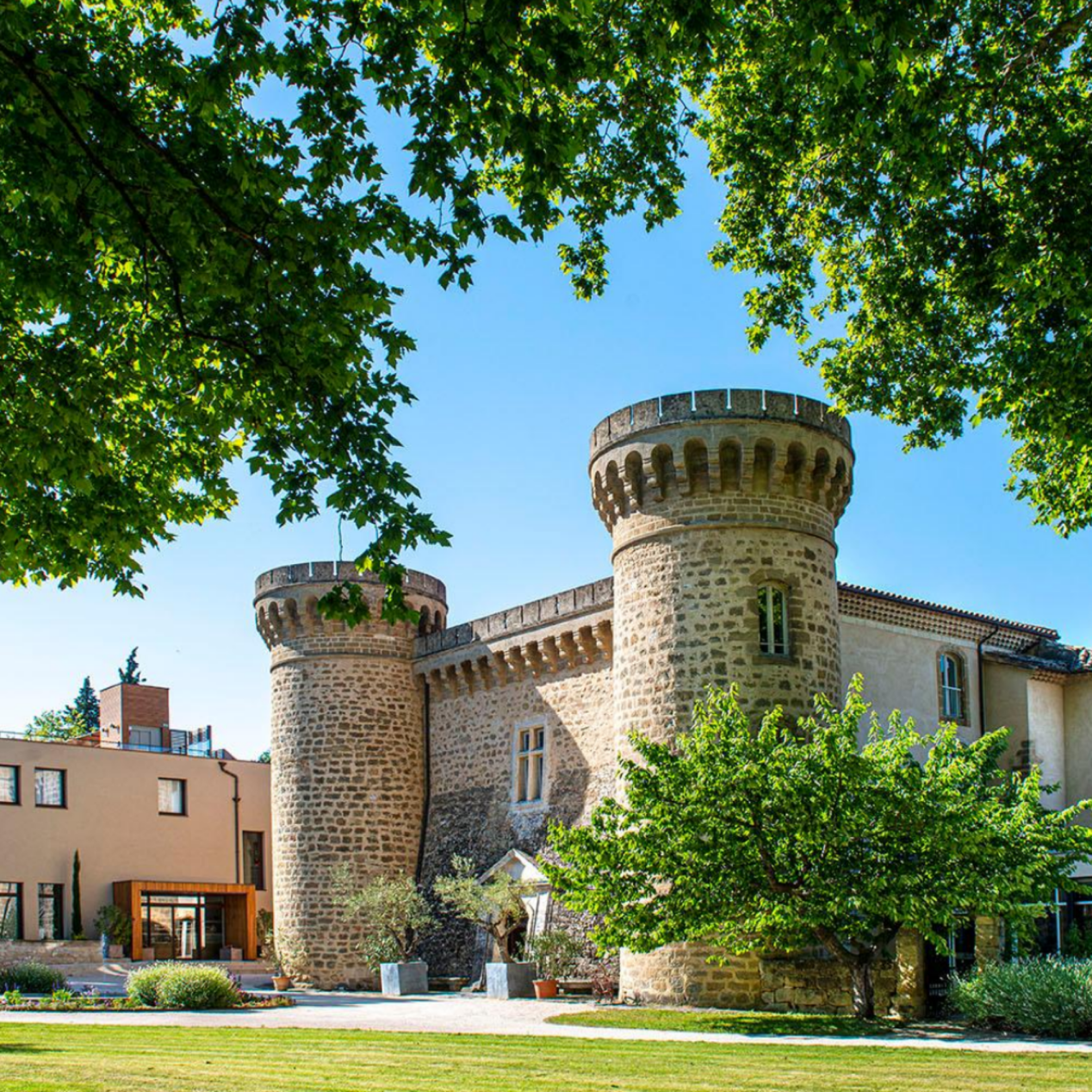 Restaurant Pollen in Avignon
Contact
Restaurant Pollen
84000 Avignon
T. +33 (0) 86 34 93 74
contact@pollen-restaurant.fr
The Guide Rouge has awarded a well-deserved star to Mathieu Desmaret for his restaurant Pollen that has been drawing in discerning diners in Avignon old town for a number of years now.

After the young prodigy snagged a star during his time at Hôtel d'Europe, the oldest establishment in Avignon, Mathieu Desmarets was keen for his own restaurant to have a simple ambience, at once casual and minimalist. A daily 'carte blanche' evening menu gives free rein to the chef's imagination and fresh produce, sourced from local producers that morning. Book ahead to avoid disappointment!

Lunch set menu €30 and carte blanche evening set menu €60
Green stars
This new emblem awarded to chefs demonstrating a greater commitment to sustainable gastronomy has honoured three Vaucluse restaurants in 2021: La Fenière, in Lourmarin, Le Clos de l'Oustalet, in Gigondas, and La Mirande, in Avignon.

As a reminder, here is a full list of the 15 Michelin-starred restaurants in Vaucluse (1*):

Avignon:
La Vieille Fontaine (Pascal Auger) inside Hôtel d'Europe, Avignon
La Mirande (Florent Pietravalle), Avignon
Pollen (Mathieu Desmarets), Avignon

Rhone Valley:
La Mère Germaine (Julien Richard), Châteauneuf-du-Pape
Le M. (Christophe Chiavola) inside Château de Massillan, Uchaux

Ventoux and Dentelles de Montmirail:
L'Oustalet (Laurent Deconinck), Gigondas
La Salle à Manger (Christophe Schuffenecker) inside Château de Mazan






Luberon:
Les Bories (Grégory Mirer), Gordes
Le Vivier (Patrick Fischnaller), Isle sur la Sorgue
La Table de Xavier Mathieu, inside Le Phébus, Joucas
Le Bistrot de Lagarde d'Apt (Lloyd Tropénao), Lagarde d'Apt
Le Champ des Lunes (Michel Marini and Eric Frechon) at Domaine de Fontenille, Lauris
La Petite Maison de Cucuron (Eric Sapet), Cucuron
L'Auberge de la Fenière (Reine and Nadia Sammut), Lourmarin
La Closerie (Olivier Alemany), Ansouis

Lost stars
Three restaurants have unfortunately lost their stars, although hopefully only temporarily: La Bastide de Capelongue in Bonnieux, following the departure of two Michelin-starred chef Edouard Loubet as well as Guilhem Sevin, in Avignon (previously Christian Etienne), and La Maison Prévôt in Cavaillon, although these places remain some of the finest places to dine in Vaucluse.
Featured Photo (c) La Mère Germaine, V. Ovessian