This summer, we guarantee you won't be bored. Discover Ernest Pignon-Ernest at Les Célestins Church, the 20th anniversary of the Yvon Lambert Contemporary Art Collection in Avignon, the Recycling-Upcycling exhibition at the Villa Datris in L'Isle sur la Sorgue, "Transfer" at the Blachère Foundation in Apt, and much more!
The 20th Anniversary of the Collection Lambert
In the year 2000, Parisian collector and gallery-owner Yvon Lambert chose the vast, light-filled rooms of the Hôtel de Caumont in Avignon to house his immense art collection from the 60s to the present day. The Hôtel de Montfaucon would later be added by a clever architectural mechanism, thus forming a unique combined space dedicated to major trends in global contemporary art.

Two innovative exhibitions are running to celebrate 20 years of this active, creative presence within the walls of the Popes' City.

The first, Through the eyes of Yvon Lambert, 20 years later, was designed through the gallery-owner's eyes as he looks back on the relationships that link him to some of the iconic artists represented in his collections. It offers each of these artists an entire room in which their vision can unfold.

Until 15th November 2020
Je refléterai ce que tu es, de Nan Goldin à Roni Horn ("I will reflect what you are, from Nan Goldin to Roni Horn"), reflects on the presence of the Intimate in the collection. It ranges from famous portraits of the collector himself by Cy Twombly, Nan Goldin or Julian Schnabel to a wider and more singular reflection on the links between these works and the notion of the Intimate. The exhibition focuses particularly on the work of Nan Goldin, with the considerable ensemble of her works stored in Avignon presented in their entirety for the first time.

Until 20th September 2020

Given the reduced capacity, it is recommended that visitors reserve their place the day before at the latest, by email at reservation@collectionlambert.com or by telephone at 33 (0)4 90 16 56 13. Reservation obligatory for groups of more than 3 people.

Collection Lambert, 5 rue Violette, Avignon
Recyclage/Surcyclage ("Recycling/Upcycling"): the 10th exhibition at the Villa Datris in L'Isle sur la Sorgue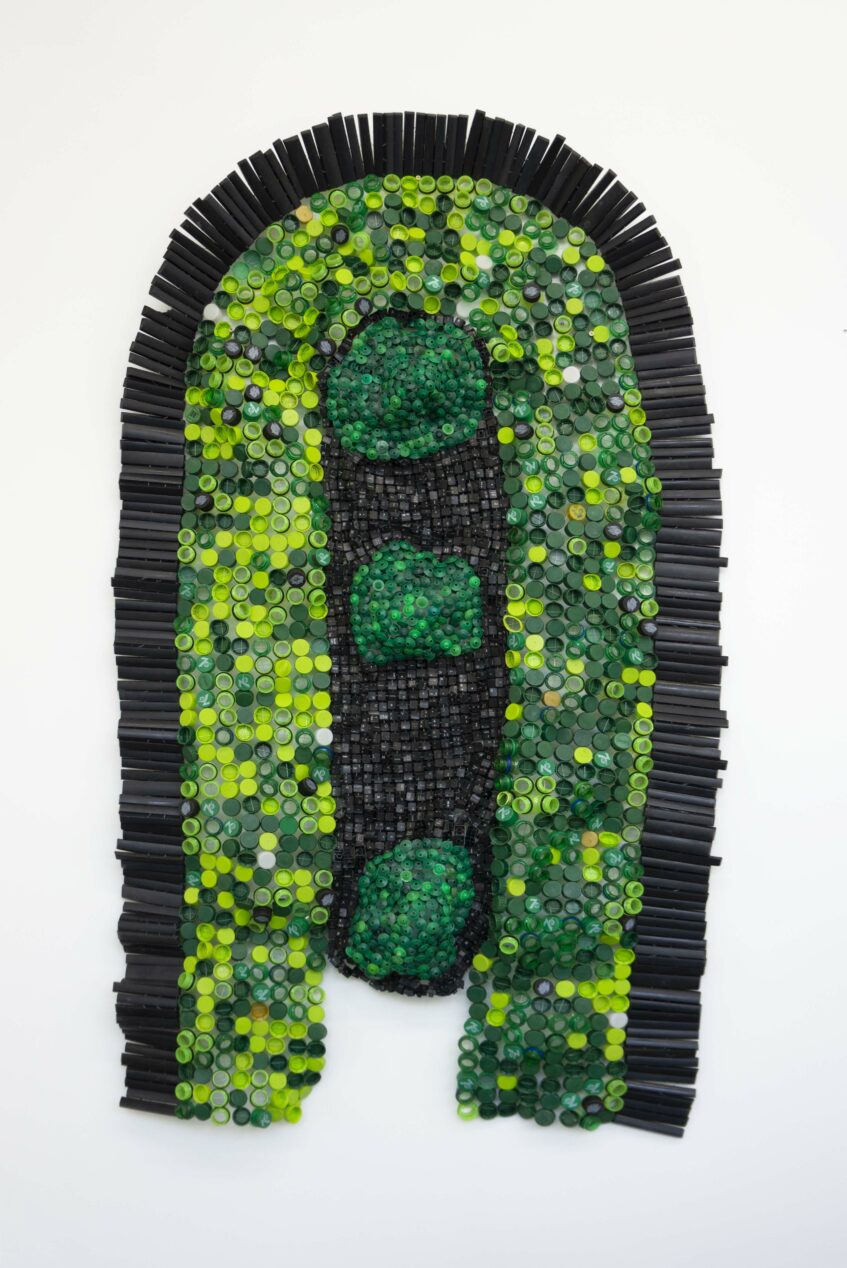 Contact
Fondation Datris,
7 avenue des Quatre Otages
L'Isle sur la Sorgue

info@fondationvilladatris.com

Tel. +33 (0)4 90 95 23 70
For 10 years, the Villa Datris has delighted visitors with its exploration of the many faces of contemporary sculpture, through a prism which is updated every year. The theme for 2020 is very fitting, given the modern obsession with unbridled consumption, and examines the question of the recycling of materials and objects that are mass produced. The exhibition has invited 89 artists to participate, each of whom has worked with material sourced from waste and objects that have been rejected by the flow of consumption, thus giving it a new identity.

Free, running until 1st November 2020
Trans/Fer at the Blachère Foundation in the Luberon
Each year, the Blachère company, which lights up towns and cities across the world at Christmas, translates its involvement in the development of contemporary African creations into an exhibition at its Art Foundation, just next door to its production unit near Apt. In 2020, two exhibitions will run until Autumn. In the art centre, a selection of old iron objects will be displayed alongside contemporary works by the Blachère Foundation's artists-in-residence from Benin. They are assembled in a carefully thought-out display within the Trans/Fer exhibition (a clever play on words, as "fer" is French for "iron"). In the art gallery, the "Le Bal de Bamako" ("Bamako Ball") photography exhibition pays homage to the founding fathers of the photography of francophone Africa, and to youth in the 1960s, captured in bars and dance halls from Kinshasa to Bamako as they dance the twist or the rumba.

On the Blachère site, take a moment to step into the "Boutik", a large and colourful space dedicated to African arts and crafts, with a bookshop exclusively focused on Africa and "the Store", the factory shop which sells light-up objects for home and garden.

Until 26th September, from Monday to Saturday, 2pm – 6pm
Contact
Fondation Blachère,
382 Avenue des Argiles, Apt
www.fondationblachere.org

Press Contact:
Justine Bernardoni
fondation@blachere-illumination.com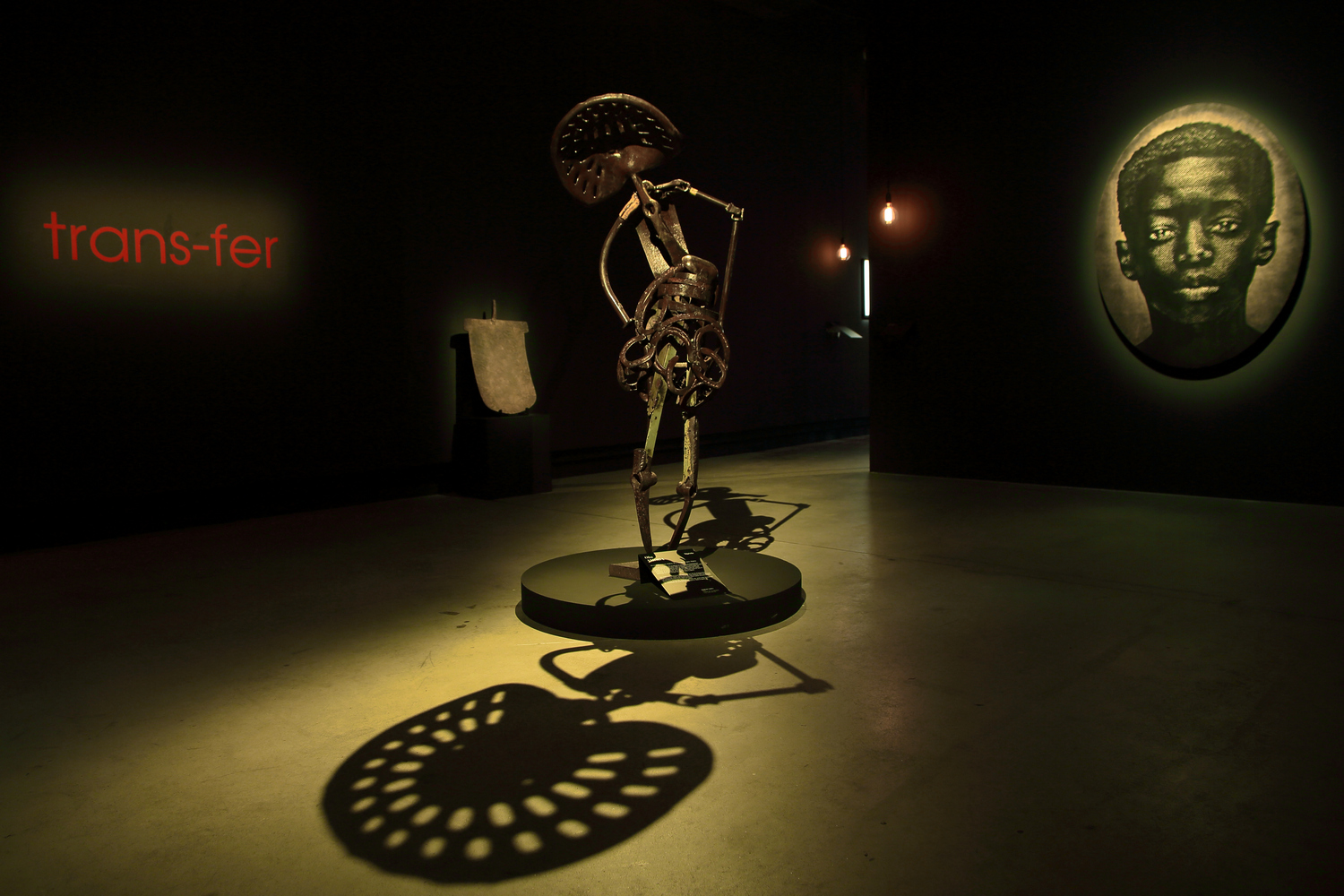 "Forms of Friendship" at the Bastide Rose in Le Thor
Les Jardins de Poppy (Poppy's Gardens), the foundation set up by Pierre and Poppy Salinger, will this year play host to works on the theme of Forms of Friendship by artist-sculptors from the Galerie 22 and Galerie DNR. Don't miss this opportunity to stroll alongside the river Sorgue through the leafy gardens of Poppy Salinger's guesthouse, La Bastide Rose, and to taste her son Emmanuel's fine cuisine at Au Gusto restaurant (by reservation only).

Free entry, from 11th July to 15th October 2020, every day except Wednesdays, from 3pm – 7pm.
Contact
La Bastide Rose,
99 chemin des Croupières
84250 Le Thor

Press Contact: Galerie 22,
Bernard Mourie
T. +33 (0)6 84 47 49 54
La Peste ! (The Plague) Marseille 1720 and Caravaggio at the Hôtel Agar in Cavaillon
Contact
L'Hôtel d'Agar,
58 rue Liffran
84300 Cavaillon

T. +33 (0)6 24 17 20 13
amis.dagar@gmail.com
Through a collection of over one million manuscripts, the majority of them unpublished, including letters, eyewitness accounts, ex-votos, engravings, and more, the Hôtel Agar has put together an exhibition on the last great plague epidemic which wiped out half of Provence's population. Its very first victim died in Marseille on the 20th June 1720, exactly 300 years ago. What with populations in quarantine, tightly-regulated borders, and the need for a special pass to leave your home, there are a great many elements which draw a surprising parallel with the present day!

Following the great success of 2019's "Caravaggio in Provence" exhibition with Peiresc's Caravaggio collection and an emphasis on Caravaggesque painting, we are delighted to see that it has been renewed for 2020. These exhibitions, as well as the incredible collections in this fascinating cabinet of curiosities, make a visit to the Hôtel Agar an unmissable cultural event this summer!

Until 20th September 2020, from Tuesday to Saturday, €10/person
Jean-Marie Fage at the Louis Vouland Museum in Avignon
In this 18th century townhouse on the quiet Rue Victor Hugo, the Louis Vouland Foundation presents its exceptional collection of 17th- and 18th-century decorative arts. Visitors can wander from room to room in this bourgeois mansion to discover unexpected treasures: here, a travel case which belonged to Mme. Du Barry; there, ceramics from Moustier, Marseille or Lyon. The energetic curator, alongside her enthusiastic and friendly team, organises wonderful exhibitions and strings of events which always give us an extra reason to pay them a visit. This summer, don't miss the opportunity to come and admire the beautiful exhibition of the works of Jean-Marie Fage, "Je Peins ce que je Vois" ("I Paint what I See"), encouraging quiet and joyful contemplation.
End your visit with a moment's reflection in the museum's garden, with the Vaucluse Canal running past.
Contact:
Musée Vouland,
17 rue Victor Hugo,
Avignon

T. +33 (0)4 90 86 03 79
Ernest Pignon-Ernest at Eglise des Célestins in Avignon
Following on from the incredible success of his "Ecce Homo" exhibition at the Popes' Palace in 2019, this street-art pioneer is continuing his journey in Avignon at the beautifully renovated Les Célestins Church. The origins of his work, "Extases, les Mystiques" ("Ecstasies, Mystics"), date back almost 30 years. Following his collages in the streets of Naples, EPE (Ernest Pignon-Ernest) began a very uninhibited dialogue with some of the great mystics, from Saint Mary Magdalene to Teresa of Ávila and Catherine of Siena. Fascinated by the troubling phenomenon of religious ecstasy, he launched himself into a project of representing flesh which aspires to disincarnation. His work explores this through very sharp drawing and shaping of sheets of paper to back up these drawings, as well as placing his works in the space of the church and gradually increasing the light intensity throughout the installation.

Closed on Tuesdays.
By reservation only (maximum capacity of 20 visitors, length of visit 40mins max.)

Practical info
At Eglise des Célestins,
place des Corps-Saints,
Avignon

To book:
culture@mairie-avignon.com
T. +33 (0)6 66 20 54 60