On the southern slope of Mont Ventoux, Aroma'Plantes farm and organic distillery never fails to delight with their brand-new ways to discover lavender from every angle. As well as the "Plantotheque", the Aromatic Bar and a range of interactive workshops, they have just this year introduced a "Galerie du Temps" (Gallery Through Time).


The Gallery Through Time:
The Liardet family has a long history in organic farming, cultivating herbs and einkorn wheat on the Sault plateau where lavender reigns supreme.

Their "Galerie du Temps" is housed beneath the arched ceiling of a traditional stone sheep pen. Inside, visitors can explore different lavender-related crafts, illustrated using mannequins in costumes inspired by the 1900s. Here, a sickle is being sharpened; there, lavender is being trimmed; here, a traditional lavender wand is being fashioned to scent cupboards and wardrobes; and over there, an apothecary puts away a vial of lavender essential oil. These objects are former tools used by the family or have been sourced in local flea markets. Don't miss this opportunity to step back a century, to the time of travelling knife-grinders and washerwomen.
Good to know
It's new, and entry is free!
Don't forget the many possibilities for a perfect summers' day out for all the family:
– Tour of the distillery, self-led by following the signs or guided tour (French, English, Spanish or German),

– The Plantothèque, a leisurely stroll along terraces planted with herbs and equipped with informative panels,

– The Lavandoscope, a museum space which enables visitors to find out all there is to know about Provence's symbolic flower,

– Two discovery trails which cross over fields of lavender, cornflower and rosemary.

– The Aromatic Bar, with its terrace in the shade of great chestnut trees, where you can quench your thirst with herbal tea or aromatic fruit juice infused with flower water, or tuck into an einkorn flour crepe, all 100% organic.

– The shop, newly expanded and renovated with a new section beneath a glass roof, filled with a multitude of products which are 100% "Aroma Plantes", including lavender sachets, essential oils from various herbs, einkorn spelt, cosmetics, soap and more.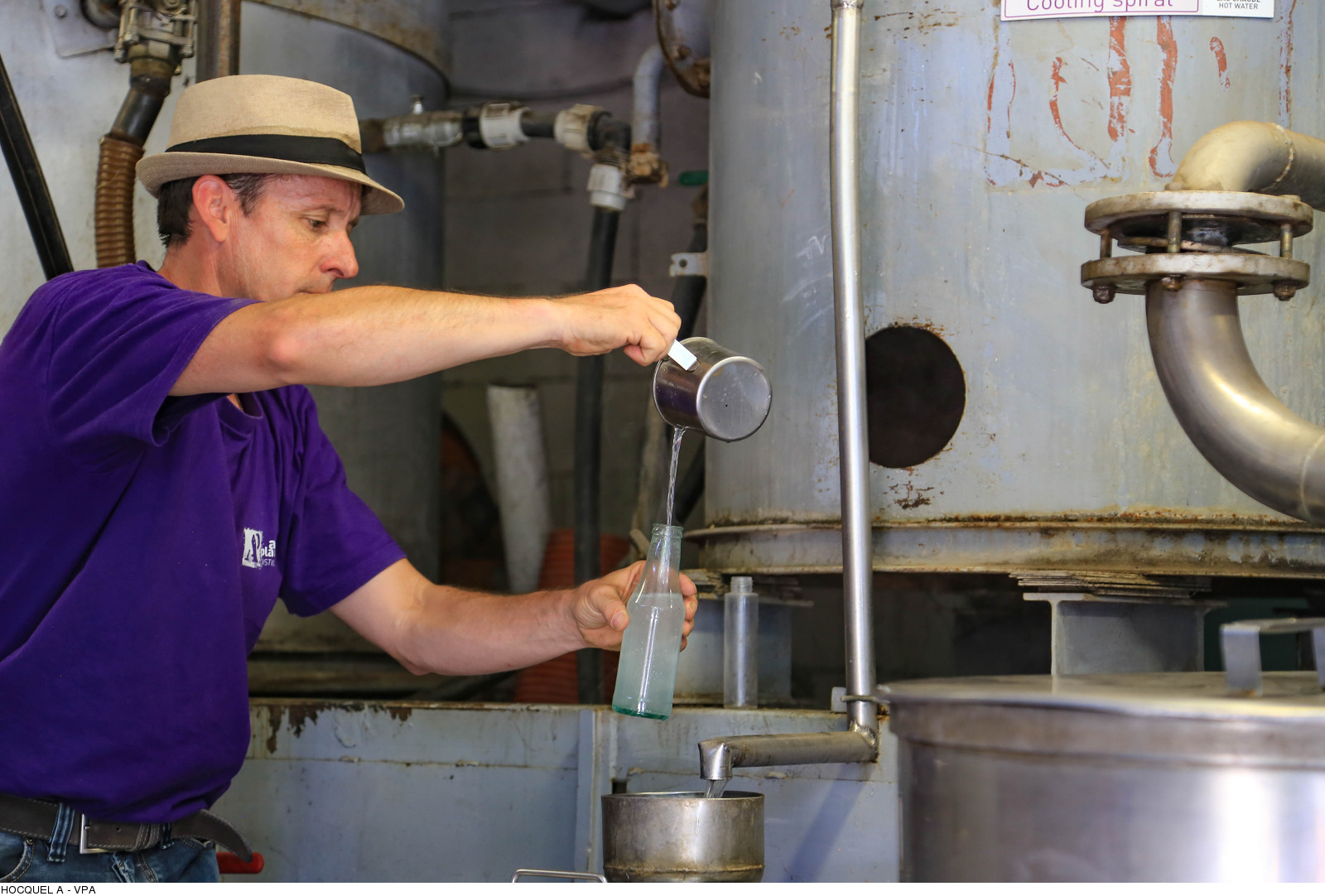 Interactive workshops are also on offer, by reservation only and in season according to schedule:
– Lavender outing – step into the shoes of a lavender farmer for half a day; head out to harvest your own lavender, distil it and leave with your own little flask of essential oil (from 4 to 24 people, €12/person, duration 2h30)

– Adults' soap-making workshop – try your hand at making soap in the family lab, using the traditional method of cold saponification, and leave with your own handmade soap (€17/person, from 4 to 12 people, duration 2 hours)

– "Apprentice soap-makers" workshop – young people (aged 8 – 14) can discover cold saponification and make their own shower gel (€10/person, from 4 to 10 people, duration: 1 hour)

– Cosmetics workshop – take your first steps in making skincare products (€18/person, from 4 to 12 people, duration 1h30)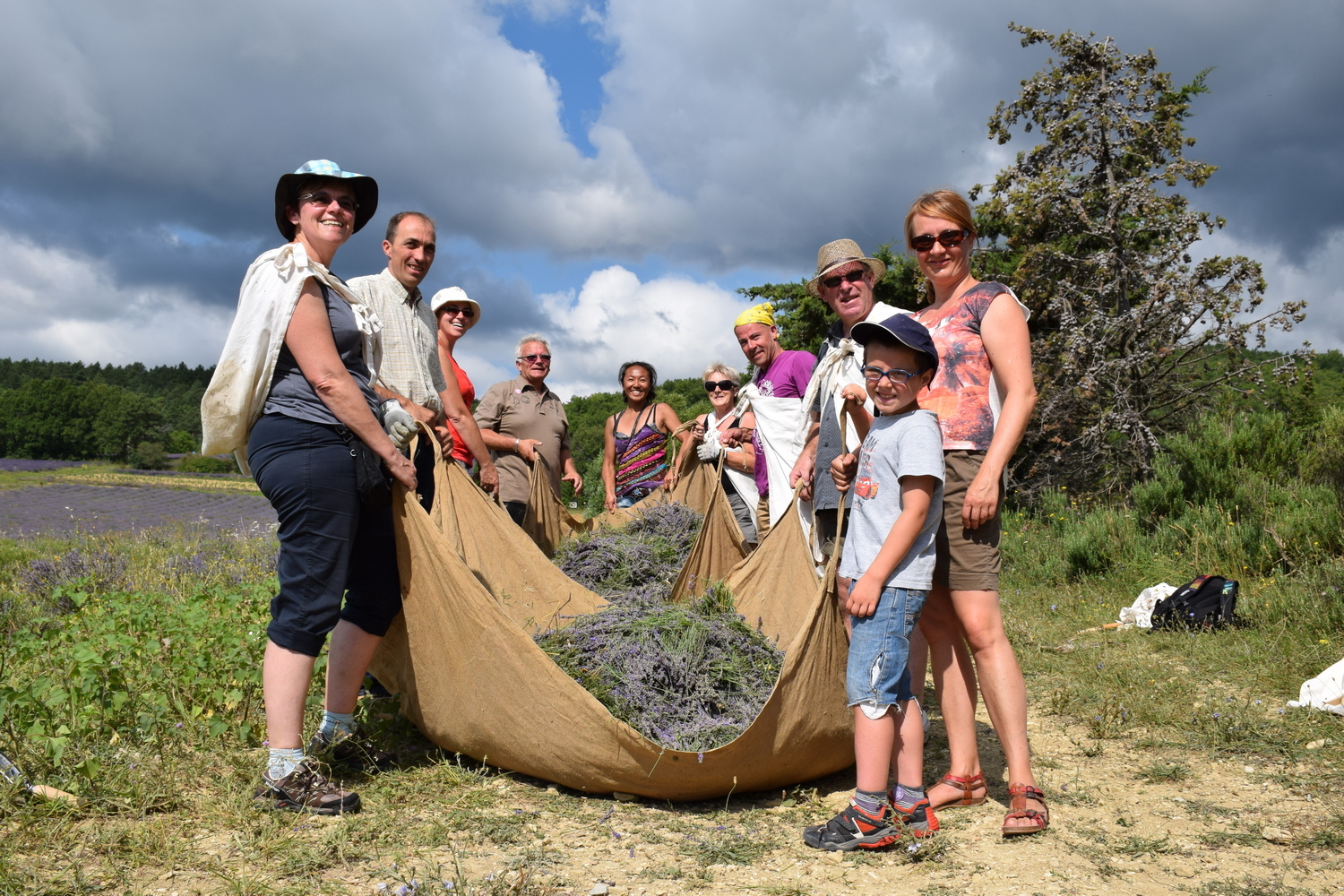 For groups: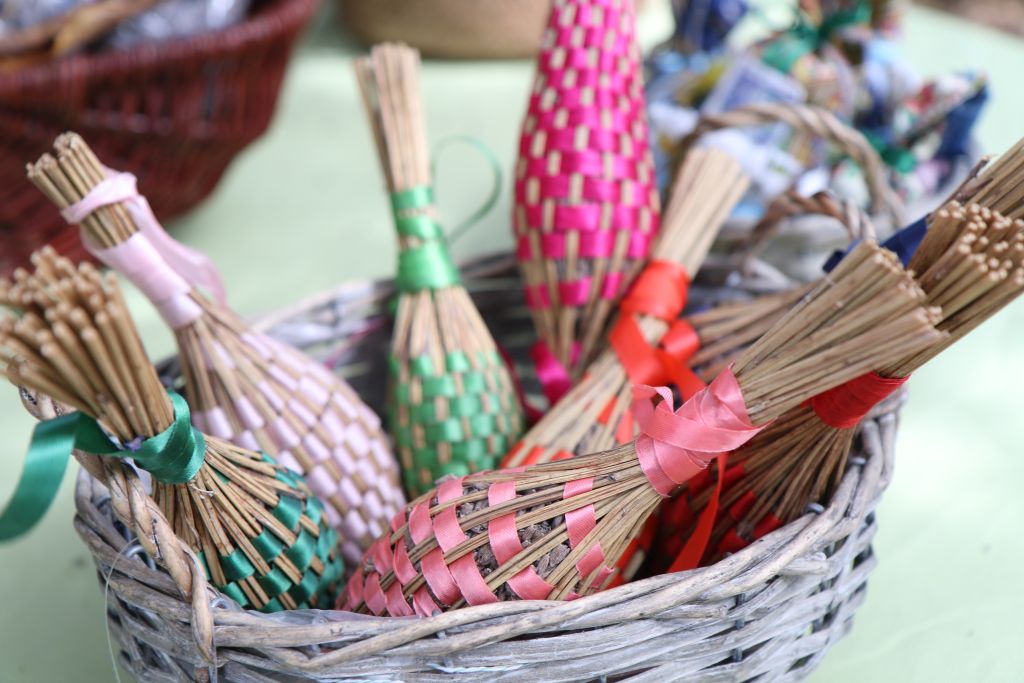 What's a "fuseau"?
In the past, every family in Provence would make their own "fuseaux" using sprigs of lavender and ribbon, using them to scent their wardrobes.
– Lavender wand making workshop – the group harvests sprigs of lavender which will be made into traditional lavender wands and secured with a ribbon of your choice. Each participant leaves with this iconic provençal object! (Duration: 1h30).

Also, for groups: all workshops and activities are available, upon reservation on pre-arranged dates (minimum €180/group).