Imagine a yoga session surrounded by contemporary art at the Lambert Collection, or by classical statues in Avignon's Calvet Museum, or outdoors in a sunny vineyard or lavender field… Provence offers plenty of inspiring locations for yogis who want a change of scenery!
Yoga at the museum in the Popes' City
Classes at Inspire Yoga are one of the uplifting activities on offer in the hybrid wellbeing hub Le Nid ("The Nest") in Avignon. Alongside a shop selling exclusively French-made eco-friendly objects and a canteen restaurant serving vegan-inspired healthy fare, this yoga studio runs classes in the upstairs space. The teachers also offer classes at the Calvet Museum as well as at the magnificent Lambert Collection – contemporary art housed in Avignon's historic Caumont and Montfaucon townhouses.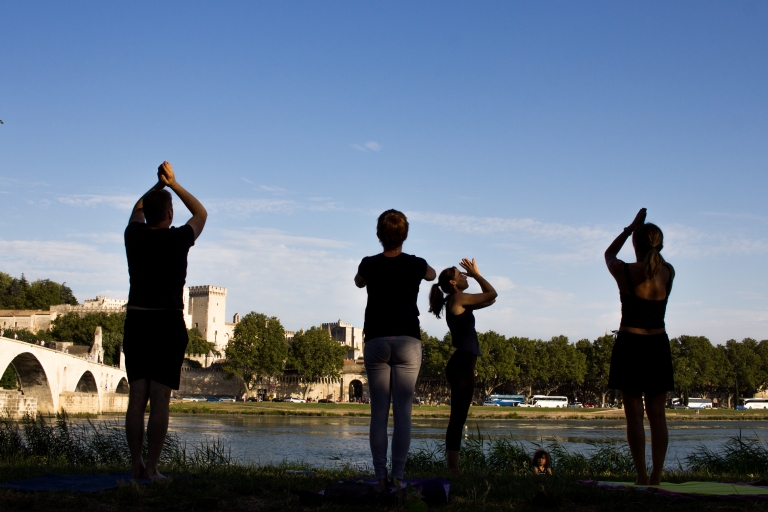 Practical Information
Classes: €15 per hour at the Calvet Museum/€20/h at the Lambert Collection, at set dates & times. The price includes admission to the museum.
Classes can be delivered in French, English and German.
Classes can also be arranged in other unusual locations around Avignon on request – perhaps a private garden within the city ramparts – or in inspiring outdoor settings, such as a lavender field or in the vineyards. A healthy picnic meal can be provided to accompany the session, if desired.

Inspire Yoga
7 rue des 3 Faucons
84000 Avignon
https://inspireyogaavignon.fr/
inspireyogacontact@gmail.com
Contact: Camille T. + 33 (0)6 05 31 25 08
Yoga Retreat at La Coquillade, with views over the Luberon
This 5-star Luberon hotel stands in the heart of its own vineyard – since La Coquillade is also a wine estate – and is increasingly focusing on sporting and wellness breaks. Special themed stays on offer include 4-day yoga retreats, with participants practicing outdoors against a backdrop of the Luberon's vine-covered countryside. The teacher incorporates a variety of techniques, having trained in traditional yoga inspired by the teachings of Swami Sivananda and studied in Australia, Asia and particularly in India.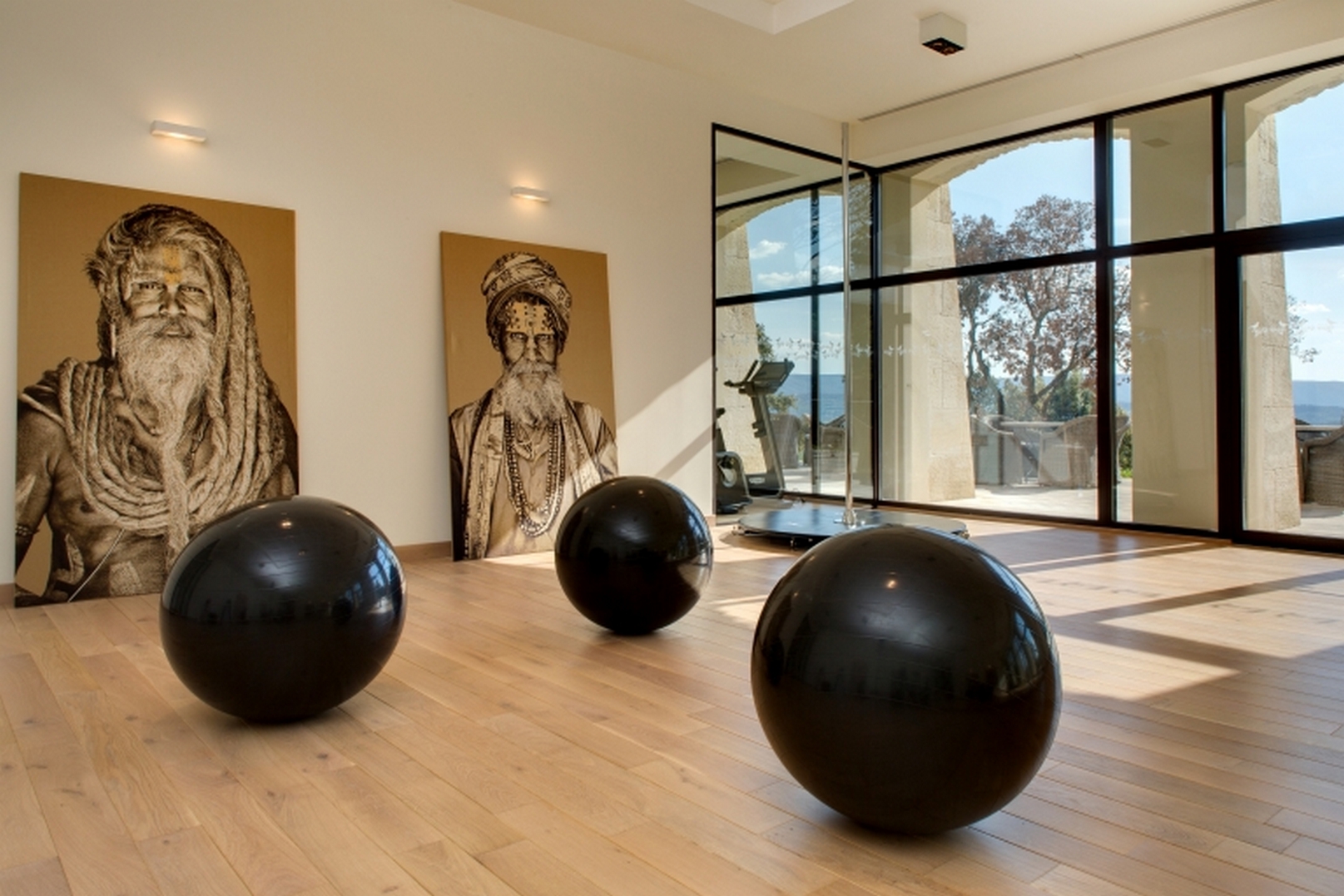 Practical Information
Breaks are on set dates, or can be specially arranged on request for a minimum number of participants; from €735 per person in a double room for a 3-night/4-day programme.
Spa & Wellness Center Coquillade
Hameau Le Perrotet
84400 Gargas
T.+33 (0)4 90 74 71 71 – www.coquillade.fr
Press Contact: Nathalie Petit
T. +33 (0)4 90 74 71 70
Mobile + 33 (0)6 69 64 30 67
commercial@coquillade.fr