On the route of the Ventoux, the imposing silhouette of Château du Barroux catches the eye of those visiting the region who now have several reasons to stop there: it goes without saying to visit the 16th-century castle, but also to discover the einkorn whisky distillery it houses, or enjoy a glass in the tearoom's historic decor.
The history of this emblematic castle on the southern slope of Mont Ventoux goes back to the Middle Ages, but it took on the outlines recognised today with its corner towers and mullion windows in the 16th century. From wars of influence between great families, religious wars, the French Revolution, to German occupation during the 2nd World War… the castle been through many changes over the years. Today it is a place open to visitors, who enjoy seeing what's behind the thick walls that whisper a thousand stories.

Good to know
The castle has been owned by the Vayson de Pradenne family for almost 100 years, and the public has been able to visit more unexpected facets of it since the summer of 2021.
Distillery
Visitors can look around the historic parts every day without booking, and enjoy a homemade pastry, ice cream or a grand cru coffee in the tearoom. But they can also book a tour of the whisky distillery facilities that have been installed there.
It is a distillery well-anchored in local life, as the current owners, Fanny and Jean-Baptiste Vayson de Pradenne, have started making whisky using organic einkorn from the Ventoux. The tour ends with a tasting of the raw and malted grain of course, the mash if you're lucky enough to visit on a day they're brewing, and the whisky currently being aged, directly taken from the barrel.
Practical information:
Open every day

Unaccompanied tour with a pamphlet (F-GB-D) about the castle and its history: €8.50/pers. for individuals

Tours of the distillery and tastings on booking: €17.50/pers. for individuals, including the open visit of the castle (French-English)

On request:
Cheese and whisky tasting sessions (€45/pers., lasts 1h30, from 4 to 8 persons)
Master Class: Be a whisky distiller (€69/pers., lasts 3h, from 4 to 15 persons)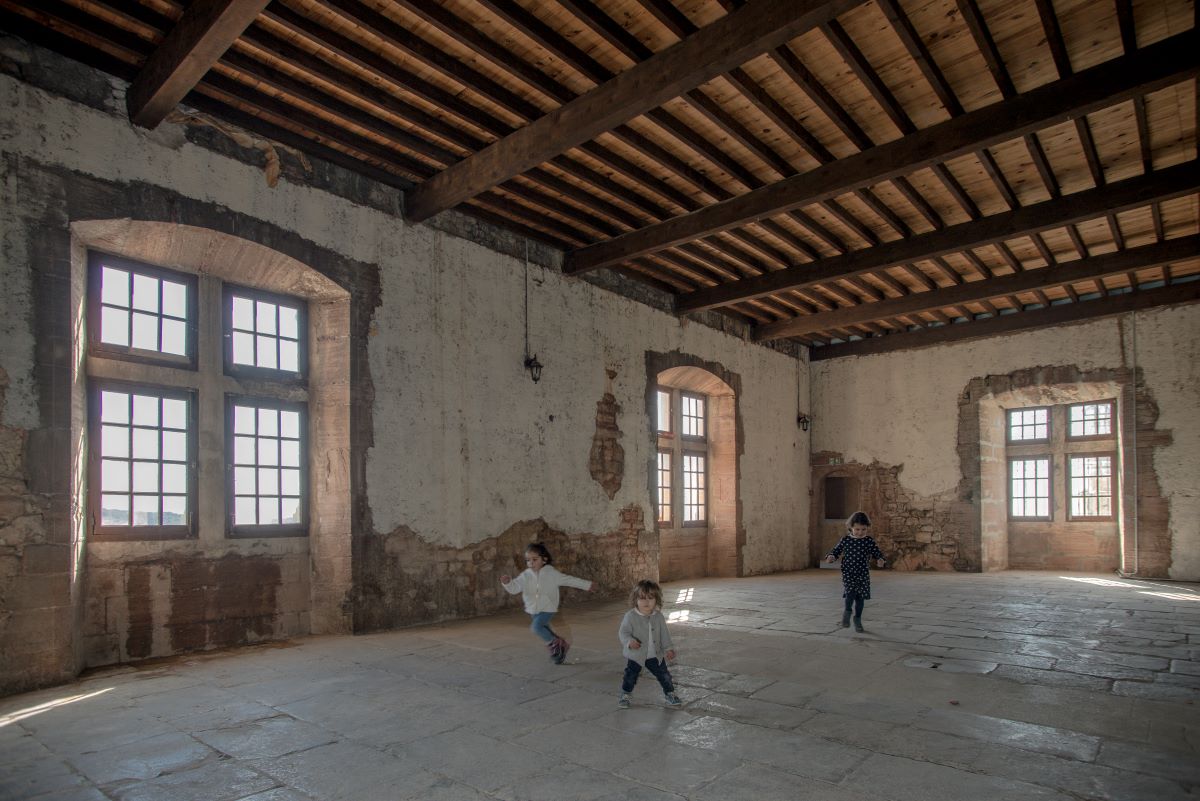 Adresse

Château du Barroux

La Garenne,
84330 Le Barroux

Contact : Fanny Vayson de Praden

contact@chateaudubarroux.com

T. 00 33 (0)6 59 13 13 21
Coordonnées GPS
5.09983
44.13748