300 years ago, Provence took action to manage the last bubonic plague epidemic that had started the year before and ravaged the South of France. Two different activities give you an understanding of what was done to end the pandemic: hiking along the Plague Wall, and visiting the exhibition "The Plague – 1720" at the Hôtel d'Agar in Cavaillon.
From 1721 to 2021
A strong parallel can be drawn between these elements and what has been happening in 2020 and 2021!
On 25 May 1720, the Grand-Saint-Antoine, a merchant ship coming from Syria, dropped anchor in Marseille. 8 people had already died from the Plague onboard. On 3 June, despite suspicions, the charterer decided to unload its silks to sell them at the Beaucaire fair. The first deaths were recorded in Marseille on 20 June; on 25 September the Plague had reached Apt, and Carpentras on 24 October. It was the start of the last Black Death that decimated Provence and Languedoc.

Numerous measures to slow down its spread were put in place immediately. Many documents can be seen from that year in the Hôtel d'Agar: passes, laws to ban markets, fairs and other gatherings, accounts…

The King of France and the Papal States took the emergency decision to build a wall between Durance and Mont Ventoux to forbid any movement between the territories. This was the Plague Wall, the restored vestiges of which can be seen in the Vaucluse hills.


The "The Plague – 1720" exhibition at the Hôtel d'Agar
Through a collection of over a thousand handwritten documents, most never shown before, between letters, paintings, ex-votos, engravings, and more, the Hôtel d'Agar continues its exploration of the last major outbreak of the bubonic plague in Europe that wiped out half of the population of Provence and spread further into Europe. Populations in quarantine, putting up border walls, passes imposed to leave homes… This year the museum will put the spotlight on the end of the pandemic (1721-23).

Running June to September, Tuesday-Saturday, admission €10/pers.

Guided tours only (10 pers. max.) must be booked in advance.


Contact
L'Hôtel d'Agar

amis.dagar@gmail.com

T. 33 (0)6 24 17 20 13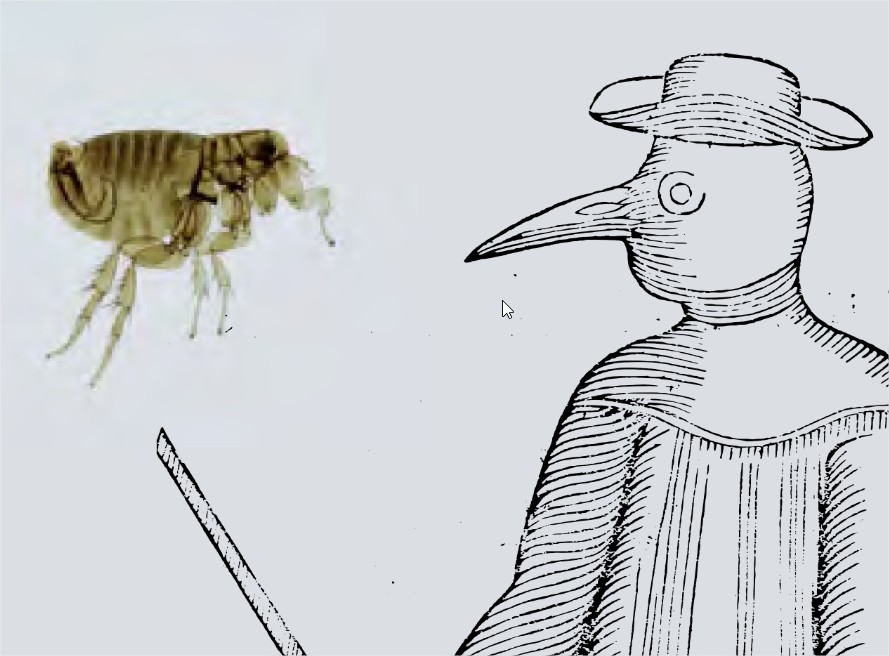 Topoguide
Topoguide Top 25 – 3142 OT (Cavaillon – Fontaine de Vaucluse – PNR du Luberon)
Le Mur de la Peste (The Plague Wall)
In March 1721, the Kingdom of France and Papal States of Avignon and the Comtat Venaissin decided to build a sanitary line between Lagnes, in the Monts de Vaucluse hills, and Monieux, on the southern slope of Ventoux. From March to July, due to the urgency, all the Comtat villages and those on the edge of this line were ordered to provide men, tools and materials to build it. This 2-metre high wall of dry stones winding its way around the hills over 27 kilometres was finished with guard towers, enclosures for supplies and sentry boxes for watchmen. The line was guarded day and night by a thousand men from French and papal troops. The construction fulfilled its function as the Comtat villages were spared by the plague, but their economy was severely reduced due to their isolation and the impossibility to trade with their neighbours.

The wall can still be seen today, remarkably restored in the Vaucluse mountains and in ruins along its northern part. A hiking path runs along it that can be explored over its whole length, or part of it if a circuit is followed starting out from Lagnes, Cabrières d'Avignon or Fontaine de Vaucluse.

Topoguide Top 25 – 3142 OT (Cavaillon – Fontaine de Vaucluse – Luberon Regional Nature Reserve)